E-COMMERCE LOGISTICS SOLUTIONS
As one of the world's leading logistics providers, we're passionate about adding value to your supply chain. By focusing on innovation, we've developed advanced, scalable, and customized logistics solutions to manage the key aspects of your e-commerce supply chain.
From receiving high volumes of delivery, to orchestrating parcel delivery for small orders, our omni-channel e-commerce solutions cover all aspects of e-commerce warehousing services. Plus, when combined with our contract and lead logistics programs, you get access to a full range of services for all your logistics needs.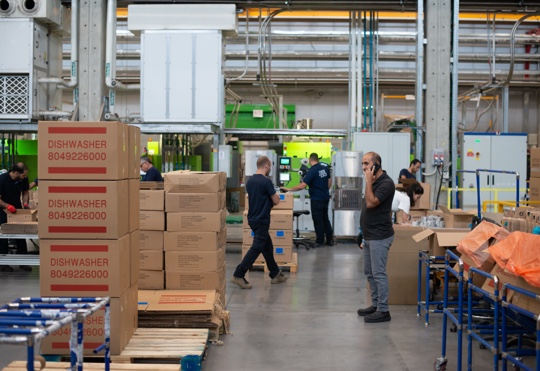 ---
BENEFITS:
Increased efficiency: Our innovative pick and pack solutions and automation tools streamline your e-commerce supply chain
Customer Value-added Services: Working with a global leading logistics provider means receiving enhanced solutions.
Returns Management: From physical returns to quality checks, repairs, and disposals – we will handle all aspects of your returns.
Experienced Parcel Delivery: Between our dedicated partner GLS, and our several other trusted providers, we have an experienced network available for your parcel delivery.
---